Who is OiTiO?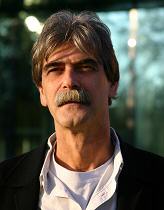 OiTiO is the name of a company founded by Hans Roes in August 2011. After having worked in senior library management positions in the Netherlands and Germany for over 20 years, I decided to pursue an independent career as a consultant, project and interim manager. OiTiO is based in the Netherlands but offers its services to an international audience as well.
What can OiTiO do for you and your organization?
My work for the past 21 years focused on the intersection of education, research, information technology and libraries. In those areas I can offer help:
you might have a particular issue in your organization that needs the focused attention of a consultant to come up with strategic or organizational solutions
you might be thinking about starting up an innovative project but are short on resources
you might need an interim manager
you might want to address staff development by organizing seminars
I have been involved in numerous innovative projects on institutional, national and international level, both as a library manager and as consultant. Please have a look at the experience page and my publications list to learn more about my expertise and skills. My interests and experiences are wide ranging and I have an excellent international network that can extend our options.
You think you could need my help?
Please contact me.
What's with the name OiTiO?
OiTiO derives from the intersection of four domains I have worked in for the past twenty years: education and research (onderwijs & onderzoek in Dutch, hence the two O's) and information technology and information.
So how do you pronounce OiTiO?
In Dutch, OiTiO is pronounced as: oi-tee-o. Bo Causer, a fellow student in an e-learning course at the University of Edinburgh in 2010, came up with the following solution for the English in an animated Facebook discussion: "I vote for oi-sho, not in the least because it sounds like the noise all people who have lived in Japan for a long time and who are too old to sit on the floor, make when trying to get up off the floor. I love the way OiTiO looks too, like a bear that's eaten something spicy (big cheeks, tears streaming from his eyes)."